Hi from Loch Ness Productions!

We just returned from a week in Germany at the Sixth Jena Fulldome Festival, where we had the honor of being peer reviewers for the professionally produced fulldome shows.  It was a wonderful experience.  The fulldome medium is being actively explored -- not just by those of us who have been producing for it for some time, but by new producers -- students, university faculty members, independent and corporate filmmakers. It's safe to say their explorations are pushing the boundaries of fulldome as both an informational medium and an art form.



We saw many interesting and creative presentations during the week -- and it's likely you'll be seeing some of the highlights too, as we feature them in upcoming additions to the Loch Ness Productions distribution catalog.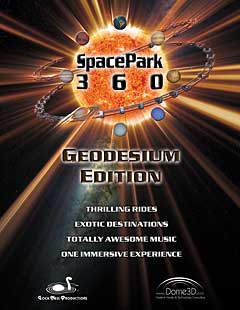 We were also involved in the production of three of the presented shows at Jena, and have connections with several others.


For example,
"Moles: What Is Out There" was screened.  Carolyn Collins Petersen provided voice talent introducing the characters in the show.


Among the top five professional show vote-getters was
"SpacePark 360: Geodesium Edition" featuring the music of Mark C. Petersen under his nom de plume of GEODESIUM.


"Life: A Cosmic Story", which was a 2011 Jackson Hole Wildlife Film Festival winner, received one of three Honorable Awards at the Jena Festival. That makes us doubly proud to have it in our repertory of shows available to fulldome theaters.
We look forward to seeing (and providing) new videos that continue to shape the future of fulldome production.