Producers and fulldome professionals alike have been using the Loch Ness Productions Fulldome Show Compendium -- an extensive listing of practically every fulldome show on the market -- as their "go to" spot to find out what's available in fulldome video.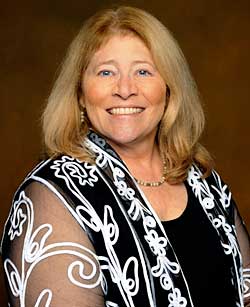 According to CEO Carolyn Collins Petersen, the listing has been a popular destination on the company's Web site. "We've heard from so many people who wrote to thank us for making the information about fulldome shows so easily available," she said. "There may be other listings out there, but ours is the one people say they check first!"

Now, Loch Ness Productions has made their extensive resource page even more useful.
* There are new criteria for sorting the entries, classifying shows by two additional categories: GENRE and target AUDIENCES, indicated by new easy-to-spot icons.  Sure, some programs have content that transcends a solitary descriptor, or appeals to more than one specific age group. Still, we hope you'll find our general categorizations helpful when browsing what titles are out there.

* A column previously called "Subject" is now called "Topics".  It is not sortable, but it is keyword-searchable, using the Find function of your browser.

* There is a new column with fast links to online previews. For shows that Loch Ness Productions distributes, users can jump right to the Previews pages.  Otherwise, a new window opens and takes you to trailers posted on YouTube or Vimeo.  Now if you browse our list and a title catches your eye, with just one click you're watching it!  Pretty nifty.

* Loch Ness Productions-distributed shows are now easier to spot -- in green boxes with movie posters in the listings, as well as quick-jump buttons to the all-important Price pages.

* To help users find their way, there's a new Listings Key to explain all this additional functionality.

* There's now an FAQ spindown at the bottom of each Fulldome Show Compendium page to explain in more detail what what shows we list, what we don't (and why). 
"Our intent is to get out as much useful information as quickly as we can, without burdening users with slow-loading Flash pages that bog down your browser," said Petersen. "You just scroll through our sortable listings — then a single click of the mouse takes you to the Web page for the show, the preview if it's online, and the pricing (if it's a title we distribute). What could be simpler?" 
With the ever-increasing number of fulldome shows available (more than 250, from more than 75 producers  totals that are another enhancement users can now see on the pages), we hope our Fulldome Show Compendium will continue be a useful aid to users who are shopping for content.  If you're in the market for fulldome shows -- not only those produced and distributed by Loch Ness Productions, but others too -- we hope you'll Bookmark this page for your Favorites list:

www.lochnessproductions.com/lfsc/lfsc.html

We welcome any comments or suggestions you may have to make the Fulldome Show Compendium even more useful to you for the future.