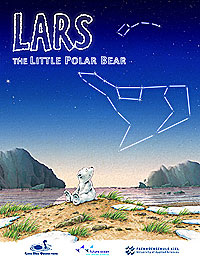 Loch Ness Productions is pleased to announce a partnership with Mediendom Kiel to distribute English-language versions of their two popular shows: Lars the Little Polar Bear and Magic of the Otherworld.

Lars is the beloved star of the children's book "Little Polar Bear and the Whales" authored by Hans de Beer. This storybook tale follows the adventures of a curious little bear who finds his arctic home warmer than usual in spring, which creates a problem for his friends, the Belugas.

Following the Lars story, the show takes a documentary-style turn, and we explore the habitats of the real-life animals in the Arctic. As you might expect with a polar bear as the star, the show offers young viewers a gentle introduction to the topic of climate change.  And since this is a show for planetarium theaters, we also included a short stargazing section about the polar bears who circle the North Star in the Arctic night skies.

Loch Ness Productions created this special English-language edition, and it features our own Mark C. Petersen telling Lars's lively story. Planetarians and audiences everywhere loved Larry Cat In Space; now open your hearts to little Lars.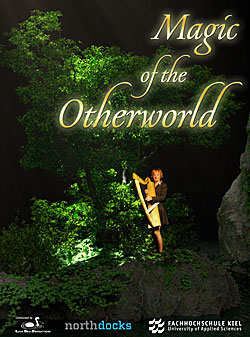 We're also pleased to be the exclusive distributors outside Germany for an amazing fulldome experience: a soothing, relaxing 50-minute treat for the eyes and ears called Magic of the Otherworld.

Visit snowy glaciers, underground caves, enchanted forests, mystical coastlines, and fantasy wooden sailing ships soaring into the starry night sky -- virtual landscapes accompanied by the beautiful harp music of Christine Hoegl. This is the first time a concert of harp music and animation has been made for fulldome theaters. At IPS, one viewer called it "the most beautiful thing I have ever seen on the dome." We hope theaters looking for just this type of alternative offering will add it to their repertory.

These two shows are both stylistic and affordable. We've priced them according to our simple "T-shirt size" model: what you pay is based solely on the size of the movie files you need. No need to worry about annual attendance figures or seating or dome diameter.

As always, you can find previews, prices and more information about these outstanding productions and all the other fulldome shows we distribute at the Loch Ness Productions Web site.

Enjoy!