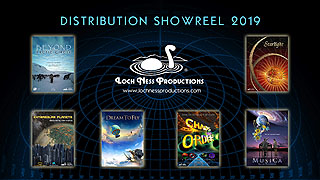 With last month's IMERSA Summit as a catalyst, we have created updated sampler showreels showcasing the titles we currently distribute. We played them on the dome at COSI during IMERSA... and now you can play them on your dome, too.
There are actually three showreels:
* LNP Blast! -- the feature-length shows we've made ourselves, including the timeless classics such as HUBBLE Vision 2, Larry Cat in Space, and others.
* LNP Collab Blast! -- shows we've collaborated on with other producers; astronomy, oceanography, arts and entertainment, and more.
* LNP Distrib Blast! -- shows we distribute for other producers world-wide.
The showreels are available for download, already formatted for playback for most systems, so see how they look on your dome. Bring in your administrators and give them a taste of the shows you want to order next!
For instant gratification, they're available to preview online, of course -- using the HD and 360 video players on our YouTube channels, or Flash players from our Website if your institution's nanny filters block streaming videos.
We are quite proud of all the shows, and particularly enjoy working with others as collaborators. Whether we supply music and soundtrack expertise, script editing or voice-over work, we're pleased to work with such talented colleagues on fulldome production and distribution.
Enjoy!