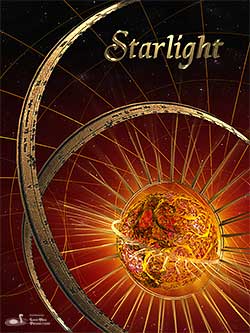 Loch Ness Productions is pleased to announce the addition of the Melbourne Planetarium to the family of producers whose shows we represent. Their newest show Starlight, an out-of-this-world journey among the stars, is a personal story that teaches about stars, starlight, and cosmic exploration. Narrated by one of Australia's best-known and award-winning actors — Sigrid Thornton — the show is told from the viewpoint of Margaret, a woman who got her love of the sky from her father, and shares it with her children and grandchildren.

Starlight features stunning visualizations that take audiences from Earth to the stars, through nebulae and galaxies, and on trips through the hearts of stars and supernova explosions. It also presents Christiaan Huygens's first attempts to study starlight, and introduces the concept of spectroscopy — all as part of Margaret's personal story about exploring the sky.

This lovely and approachable show is perfect for school and family groups.

NOTE: Our version of Starlight features Northern Hemisphere skies, including Ursa Major, its asterism the Big Dipper, and the North Star Polaris.

Go here for info, previews and online ordering!