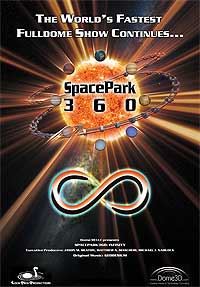 For at least the past three years now, we've only been talking, hinting, and teasing about the sequel to SpacePark360: Geodesium Edition, the far-out fulldome project we've worked on with the animation wizards at Dome3D. While it's been finished since January, we haven't given it a formal christening yet, so now's the time. We thank all of you who've been patiently waiting, and especially those who've pre-ordered!

The world's fastest fulldome show is now faster, freakier, and even more fun! SpacePark360: Infinity cranks everything up several notches, with nine more exquisite thrill rides set on more exotic locations in the solar system — like Europa, the Saturnian rings, an asteroid interior, and even up-close and personal to the Sun!

SpacePark360: Infinity will screen at several fulldome film festivals this year, including the 9th Fulldome Festival in Jena, Germany, and the first Fiske Fulldome Film Festival in Boulder, Colorado.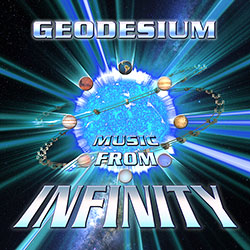 The project allowed us to create another rockin' Geodesium album, Music From Infinity, with nine new sonic blasts. Check out our blog for interviews with the creators!

Can you survive all nine rides? Prepare for even more exhilaration, with SpacePark360: Infinity.

http://www.lochnessproductions.com/shows/dome3d/sp3i.html